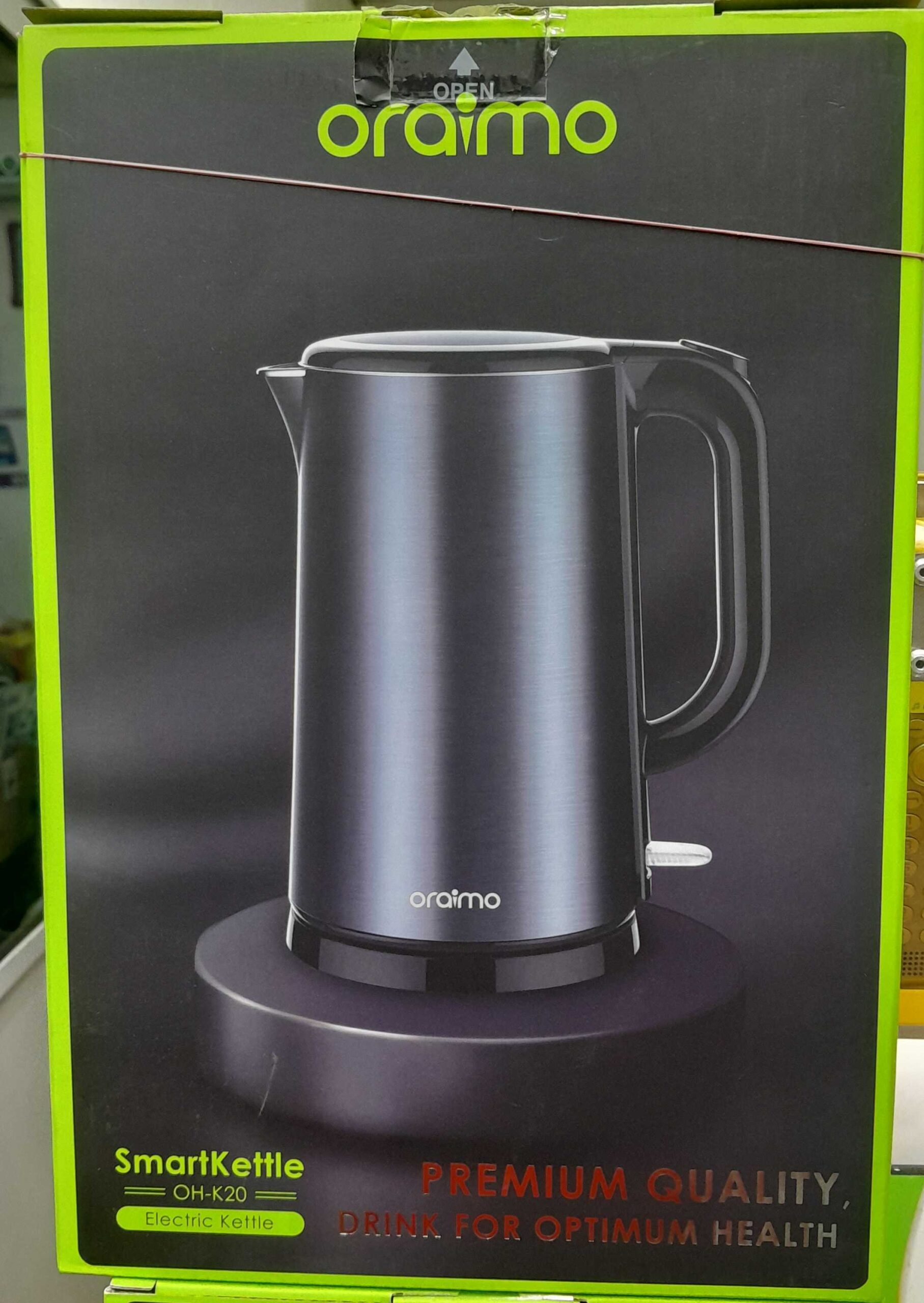 Experience the future of boiling water with the Oriamo Smart Kettle 2 Liters. This innovative kitchen appliance combines convenience, technology, and safety to transform your daily routine. Say goodbye to traditional kettles and embrace the intelligent way to prepare hot beverages and meals.
Smart Technology:
The Oriamo Smart Kettle is equipped with cutting-edge technology that allows you to control the boiling process from your smartphone. With the Oriamo app, you can start heating water, adjust temperature settings, and even schedule boiling times – all at your fingertips.
2-Liter Capacity:
Boil water for your entire family or a gathering of friends with the generous 2-liter capacity. Whether it's for tea, coffee, instant meals, or cooking, this kettle has you covered with ample hot water supply.
Rapid Boiling:
Experience lightning-fast boiling times thanks to the powerful heating element. Enjoy your hot beverages and meals sooner, without the wait.
Precise Temperature Control:
Customize your water temperature to suit your needs. Whether it's a delicate herbal tea or a quick oatmeal, the Oriamo Smart Kettle offers precise temperature control for a perfect result every time.
Safety First:
Your safety is paramount. The kettle features an automatic shut-off function, preventing overboiling or dry boiling. It also has boil-dry protection, ensuring the kettle turns off when there's insufficient water.
LED Display:
Stay informed about the boiling process with the integrated LED display. Monitor the water temperature and status at a glance.
Easy to Clean:
Cleaning is a breeze with the wide-mouth design and removable filter. Keep your kettle in pristine condition with minimal effort.
Sleek Design:
The Oriamo Smart Kettle boasts a modern and sleek design that complements any kitchen decor. Its stainless steel body adds a touch of elegance to your countertop.
Energy-Efficient:
Save energy and reduce your carbon footprint with the Oriamo Smart Kettle's energy-efficient design. Boil only the water you need, minimizing waste.
Upgrade your kitchen with the Oriamo Smart Kettle 2 Liters and enjoy the convenience of intelligent boiling. Control, precision, and safety come together in this innovative kitchen companion. Embrace the future of kettle technology today!
Overview
Category:

Kitchen Appliances

Condition:

New

Brand:

Other Brands

Type:

Kettles

Wholesale/Retail:

Retail